The Temeda Installer App is a free native smartphone app that is available on the Apple App Store and Google Play – for both iOS and Android phones.  The Temeda Installer App allows you to easily create Assets and verify the installation of GPS/Telematics devices for use within the Temeda.com web-based App.
iTunes Temeda Installer app: https://apps.apple.com/us/app/temeda-installer-app/id1236803527
Google Play Temeda Installer app: https://play.google.com/store/apps/details?id=com.temedainstaller&hl=en_US
Home Page
Select a Customer, add Assets, or view/edit the Assets that you have already installed. The app will let you know which assets were installed properly and which ones were not.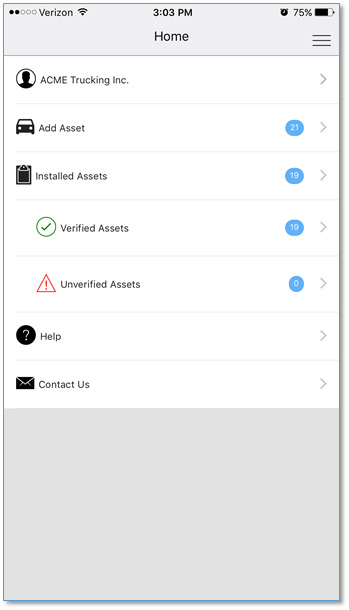 Add an Asset
To add a new Asset directly to a customer account, follow the instructions on the screen. You can select an available telematics device from a picklist, scan the VIN using our built-in scanner, and even take a photo of the Asset using the phone camera.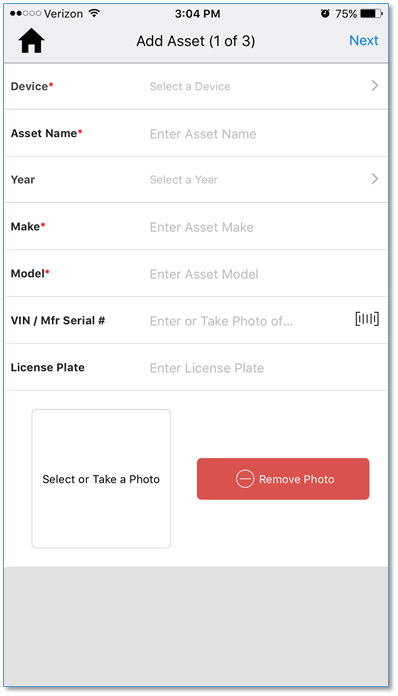 Installed Assets
You can quickly view the Assets you've installed, and tap the tabs to switch between All, Verified, and Unverified Assets. Tap the pencil to edit the Asset, or tap the more dots to view detailed Asset, Device, Sensor, and Map details.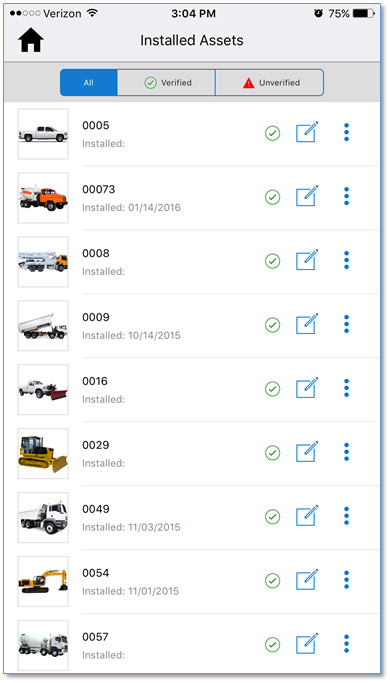 Device Tab
View Asset, Device, Sensor and Map Details.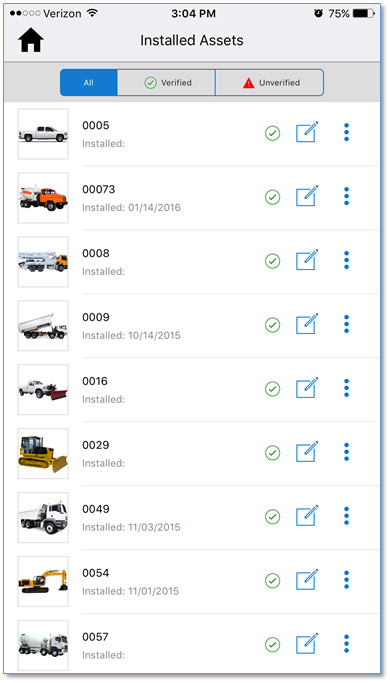 History Tab
After a proper installation of the telematics device, the unit should start sending reports into the Temeda.com app. You can view those events along with the date/time, location, event type, heading and speed on the History tab.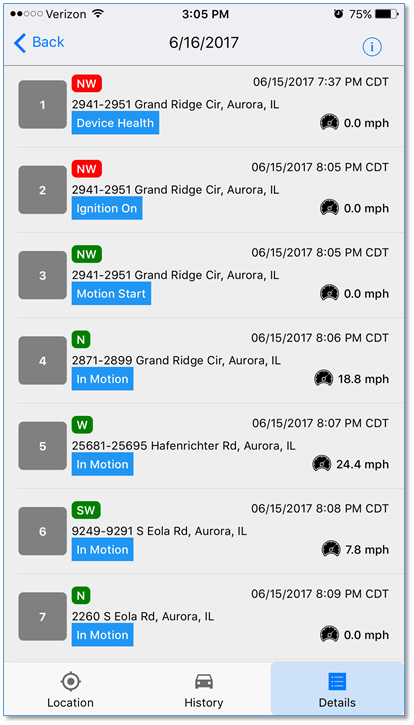 Map View
Tap the Map tab to view Asset events on your phones map. Tap the Start button to animate the Assets traveling on the map. Tap the Info icon to change the map mode to/from Map or Satellite or use the date picker to change the date.