This help document outlines the step-by-step instructions to use the Device Swap Tool within the Temeda Management portal. The Device Swap Tool allows Dealers to swap device as a self-serve tool; this saves time in the process of updating your telematics device & asset associations, and enables device swaps to run smoothly.
By following these steps, you save time and provide a reliable service for your customers and users.
There are three different types of swaps that can occur:
Tech Upgrade – Used to perform 3g to 4g swaps. Note that the 3g devices will be deleted & any AT&T SIM associated with it will be deactivated.
RMA – Restricts a Hot Swap Device to an existing device in the field. 
Dealer Discretion – These devices are available to dealers to swap whenever they see fit.
This tool is available via your computer or mobile devices by accessing the link below via web browsers only, such as Google Chrome. This tool is not available in the Temeda Smartphone App. To swap a device, follow the directions below.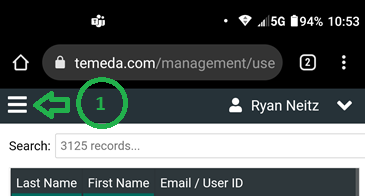 Step 2. Open the "Customers" submenu by pressing the button.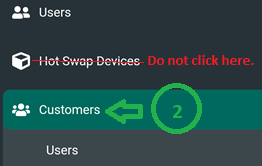 Step 3. From the list of available options, click the "Device Swap" button.

Step 4. Search for the name of the customer account that has the device you will be swapping.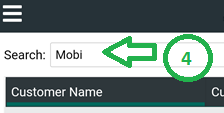 Step 5. Click on the customer's name in the search results.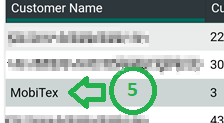 Step 6. In the device swap tab, search for the "Old" Serial Number of the device being removed.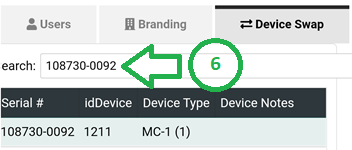 Step 7. Scroll to the right of the search results table by placing your finger on the table and swiping left. (Not pictured)
Step 8. In the right-most column of the table, press the swap icon.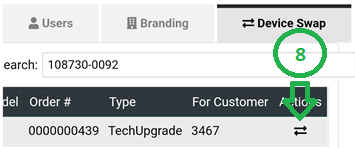 Step 9. In the Swap Device modal window, enter the new serial number of the new device.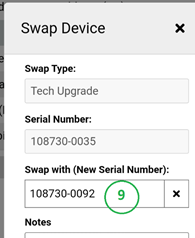 Step 10. When everything is completed, save and process the device swap by pressing the "Swap" button at the bottom of the modal window.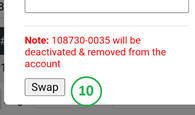 Validation. A prompt will open, letting you know the swap is complete. Clicking OK will take you back to the app.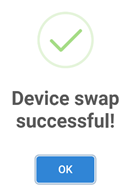 The Hot Swap Tool sets the Device-Calculated Odometer and Engine Hour accumulators for the following devices:
This helps prevent issues that could occur if the accumulator is not configured to the new device at the installation time. 
If you run into any issue during a device swap or data is not transferring correctly, please send us an email to Customer.Support@temeda.com, or for real-time assistance, call +1-844-483-6332.
Customer Support Hours of Operation:
7AM – 7PM CST (Monday – Friday)
7AM – 12PM CST (Saturday)